September was a busy month for the 3D printing industry. There has been new insight on additive manufacturing and how to handle the latest Medical Device Regulation, a woman's collapsed ankle was restored with a 3D printed ankle implant, and a new report shows that the medical additive manufacturing field will see significant growth in the coming years. Here is a quick look at what you missed last month:
Insight and advice on how companies in the additive manufacturing (AM) industry should handle the Medical Device Regulation (MDR)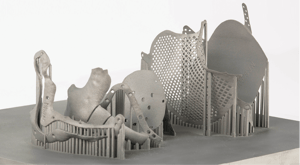 The new medical device regulation (MDR) from the European Union was put into motion in 2017 and drastically impacts how medical devices are made, specifically ones that are produced using additive manufacturing. The regulation suggests that medical devices that are mass produced by an industrial process will no longer fall under the "custom-made" exemption. This leads to the issue of there not being a clear definition of mass-produced manufacturing processes.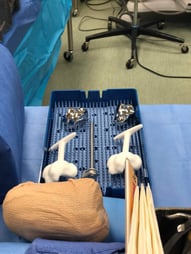 3D-printed implant restores woman's collapsed ankle
After enduring more than a year of pain, a woman had an ankle bone replaced. With limited options, doctors recommended a 3D-printed implant to replace the ankle bone. Weeks after the replacement was done the woman felt it was the best post-surgical recovery she had ever experienced with little swelling and bruising, and little pain that she experienced before the surgery was done. The 3D printed talus was created based on CT scans of her other talus bone to ensure the fit was perfect.
Leveraging 3D Printing For Small Hospitals and Device Developers
The Society of Manufacturing Engineers' (SME) 2018 Annual Report took a look at medical additive manufacturing and sees significant growth for the 3D printing industry. The report suggests that 3D printing applications driving the growth in the medical segment fall into seven general categories, including surgical planning and bioprinting tissues and scaffolds for regeneration.
Kapstone Medical is a full-service product realization firm that partners with inventors and manufacturers to help them rapidly develop and commercialize new medical devices or processes. Contact us today to learn more and follow us on Facebook and Twitter for more of the latest 3D printing and Medical Device manufacturing news!