Lots has happened in the MedTech Industry since last month. New EU Medical Device Regulations continue to pose as a threat to additive manufacturing, the FDA is urging companies to go paperless, and there has been a recent development in 3D printing that will allow biological tissues to be created. Here is a short overview of what you missed in the month of July:
Is the Medical Device Regulation a Threat to Additive Manufacturing?
The new Medical Device Regulation (MDR) from the European Union (EU) could drastically impact how medical devices are made in the EU, specifically ones that are created using additive manufacturing. The MDR suggests medical devices that are mass produced by means of industrial process no longer fall under the "custom-made"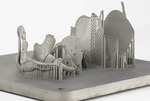 exemption. This means it will require its own clinical evidence for sustainability and it will need its own CE mark to prove it's been tested and meets standards.
Unfortunately, the main issue, is that there is no clear definition of "industrial manufacturing processes" or "mass-produced", so there is a risk that regulations will cover patient specific implants produced using additive manufacturing when produces on an industrial scale, even though they are each unique.
Paperless Medical Device Manufacturing
Modern Manufacturing Executive Systems (MES) help medical device manufacturers to achieve efficient and competitive production while also delivering new developments as fast as possible and ensuring high quality. MES can also replace paper-based processes and records with completely electronic systems.
The FDA is now encouraging companies to use electronic systems to continue process improvement to reduce the number of regulatory actions, recalls, and manufacturing-related incidents.
3D Printer Creates Complex Biological Tissues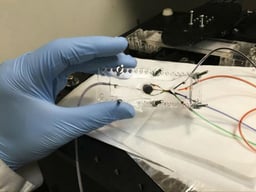 A bioengineer at UCLA has recently developed a 3D printing technique that is capable of building complex biological tissues from multiple tissues. Eventually, this technique can be used to print artificial tissues for surgeries and transplants. The adapted 3D printing technique uses stereolithography, which is a light-based form of 3D printing. Different types of hydrogels can be passed through a customized 3D printer to create scaffolds for tissues to grow into. Printed structures have already been tested and implanted into rats and were not rejected by the rats' immune systems.
Contact Us Today to learn why Kapstone Medical is dedicated to helping Medical Device innovators develop and safeguard their ideas!