With the beginning of summer, there have also been many updates in the MedTech Industry in the month of June. There has been a 3D printing technique that has the capability of printing biological tissues from multiple tissues, the FDA is now encouraging companies to use electronic systems to move towards a paperless manufacturing process, and the new EU Medical Device Regulation has shown potential to threaten the use of additive manufacturing in medical device creations. Here is a quick recap of what you missed last month: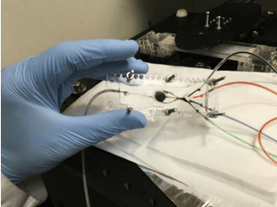 3D Printer Creates Complex Biological Tissues
A 3D printing technique with the capability of building complex biological tissues from multiple materials has been developed by a bioengineer at the University of California. The process that was developed can eventually be used to print artificial tissue for uses in surgeries and transplants. The 3D printing technique uses stereolithography, which is a light-based form of 3D printing technology.
While traditional sterolithographic bioprinting uses only one type of material, this new technique allows the use of multiple materials. Researchers tested the printed biostructures on rats and discovered that they were not rejected by the rat's immune systems.
Paperless Medical Device Manufacturing
In a drive for efficiency, quality, and traceability, many companies have turned to manufacturing execution systems (MES). MES tools help to facilitate innovation and provide security for the future. Modern manufacturing execution systems can also replace paper-based processes and records with systems that are completely electronic.
Replacing paper-based processes can improve plant efficiency, reduce re-work, increase yields, and much more. The FDA is now encouraging businesses to use these electronic systems to continually improve processes and reduce the number of regulatory actions and manufacturing related incidents.
Is the Medical Device Regulation a Threat to Additive Manufacturing?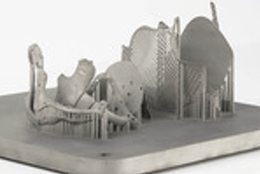 The European Union's new Medical Device Regulation could drastically impact how medical devices are made in the European Union, especially devices that are produced using additive manufacturing.
While the new regulation suggests medical devices that are mass produced by means of an industrial process no longer fall under the "custom-made" exemption, the main issue is that there is no clear definition of "mass-produced" that is given. Despite the various benefits that come from additive manufacturing, the new Medical Device Regulation can possibly interfere with the use of additive manufacturing in the Medical Industry.
Kapstone Medical is has experience and expertise across the full range of medical device manufacturing. Visit our website or Contact Us Today to learn more!