Lots has happened in the MedTech Industry in the beginning of the New Year! The FDA has made statements concerning the future of 3D printing in medicine as well as provided recommendations for medical device cybersecurity, which has become an increasingly popular topic in healthcare. Take a quick look at what you missed in the month of January:
FDA Makes Statement Concerning the Future of 3D Printing in Medicine
The increasing availability of 3D printed medical devices is making additive manufacturing in healthcare very hard to ignore. The FDA, committed to assuring the safety of these products, has been watching the progress of this technology. In their statement concerning the future of 3D printing technology, FDA commissioner reaffirmed the agency's commitment to a "new era of 3D printing of medical products." In the statement, it was also announced that the FDA has released its latest guidance for manufacturers submitting 3D printed devices for approval.
Hacking Medical Devices is The Next Big Security Concern
Experts say a wide range of vulnerabilities in connected medical devices has been uncovered. As more healthcare equipment is being equipped with wireless connectivity and sensors, potential exposure points increase, allowing vulnerabilities to cyber criminals. While these devices have many benefits like continuous monitoring and big data analytics to uncover hidden trends and causes in illness, there are still risks of potential security breaches.
Global Opportunities for Additive Manufacturing in Medical Devices
The 3D printing segment of the MedTech Industry is continuing to evolve and can be set apart from the rest of the rapid prototyping and industrial additive manufacturing markets. Interests in the application of 3D printing into the fabrication of medical devices has grown significantly and is expected to impact 35 percent of all medical devices by 2027.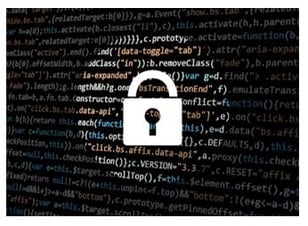 FDA Recommendations for Medical Device Cybersecurity
The topic for cybersecurity for medical devices has become a hotter issue recently amid several high-profile hospital cybersecurity breaches, and the FDA is paying close attention. The FDA has outlined their approach to medical device cyber safety in a blog post on their website. In their guidelines for Postmarket Management of Cybersecurity in Medical Devices, the FDA provides recommendations for comprehensive management of medical device cybersecurity and includes monitoring of devices that are already on the market.
Visit our website www.KapstoneMedical.com and follow us on LinkedIn for the most up-to-date information in the Medical Device Industry and 3D printed technology.