Along with springtime showers, April brought a lot of interesting news in Medical Device Manufacturing and 3D Printing. In case you missed it, here are a few highlights of what happened in the MedTech Industry in April.
How do US Manufacturers Compare to Overseas Manufacturers?
Outsourcing production to overseas manufacturers has saved a lot of money for American manufacturers. Labor and production costs stop many American manufacturers from producing products for American consumption. Though some instances show that outsourcing overseas has lower wages, but there are also negative factors in overseas manufacturing including increased shipping and handling charges, long wait time for American customs clearance, and long shopping times from foreign countries to America.
Chinese market regulators propose guidance for 3D printed medical devices
The Chinese Food and Drug Administration has published new guidance for the registration for 3D printed medical devices. The guidance is meant to address questions of how the CFDA will approach regulation of 3D-printed medical devices on the Chinese market.
The CFDA will require validation testing for 3D printing manufacturing equipment, process, materials, software, and final products. Other key proposals include environmental parameters and that product validations should include usability tests.
4 Latest Innovations in Medical Device Manufacturing
Medical device manufacturing is on the brink of releasing "breathtaking" technologies. Four states of the art medical devices, in particular, are already revolutionizing the MedTech Industry: 3D tissue printing, smart scalpel and probes, electromagnetic acoustic imaging, and nanobots. While there is currently ongoing researches, success in medical device innovations have already been produced.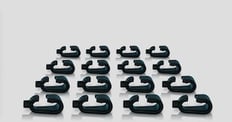 Carbon's 3D printing technology reins in production costs for medical device part
There have been many debates on the potential of 3D printing in the medical field. These debates typically revolve around the value of patient-specific manufacturing and if additive manufacturing can produce geometries that are difficult with conventional means. A recent study has shown that 3D printing, depending on the application, can also have a favorable impact on production costs.
Kapstone Medical partners with medical device inventors to rapidly develop and commercialize new medical devices inventions, on time and on budget. Visit our website www.KapstoneMedical.com to learn more.